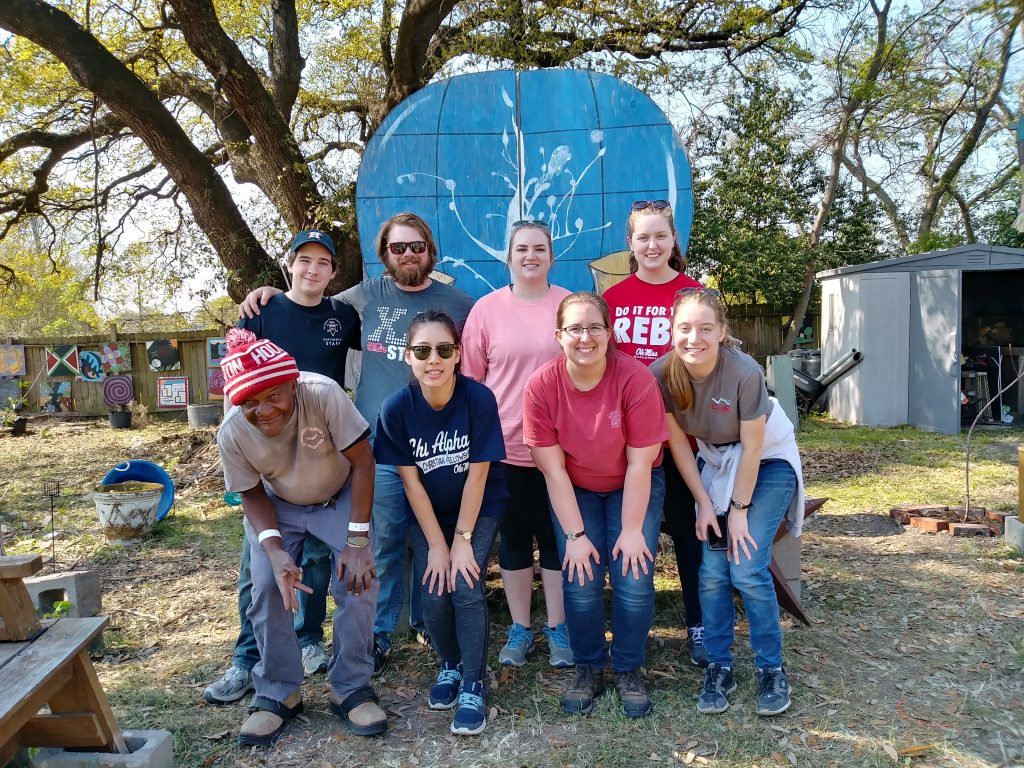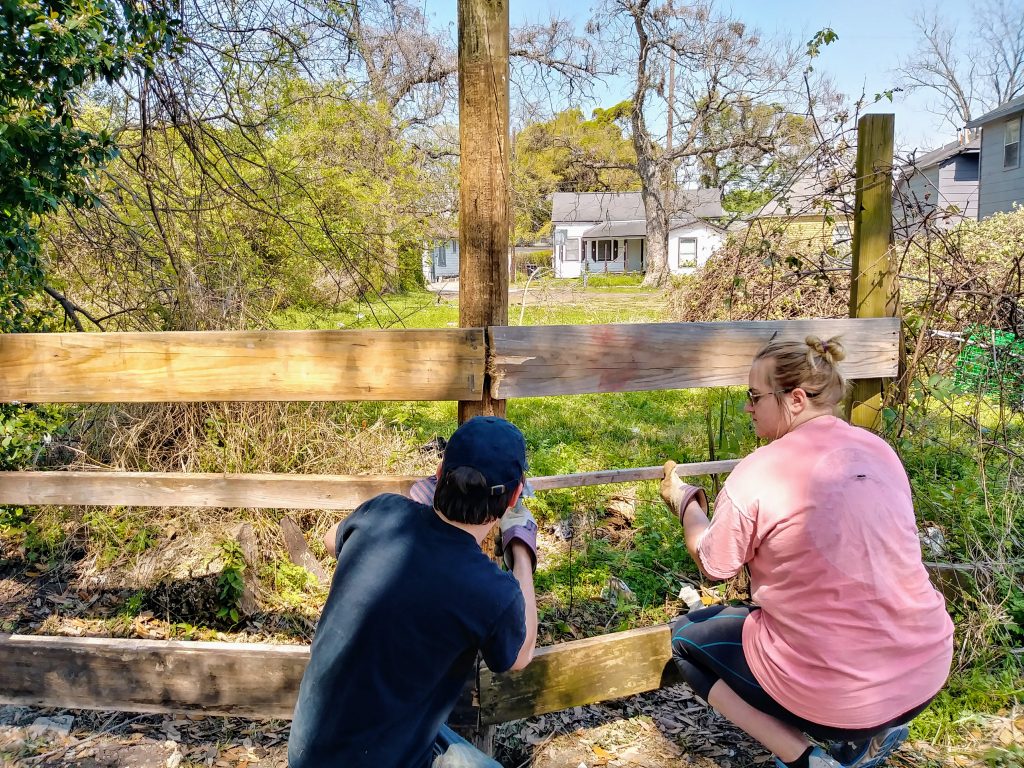 Students from University of Mississippi's student faith based organization "Chi Alpha at Ole Miss" made the trek to Houston with an intention to serve God by using their hands to do community service.  We were happy to be on their  "To Do" list this year and invited them to learn from our garden construction, location and current situation (post Hurricane Harvey).  They were wonderful and wasted no time going to work on rebuilding a fence that had been knocked down by a fallen tree.  They also jump started the construction outline of our new compost area.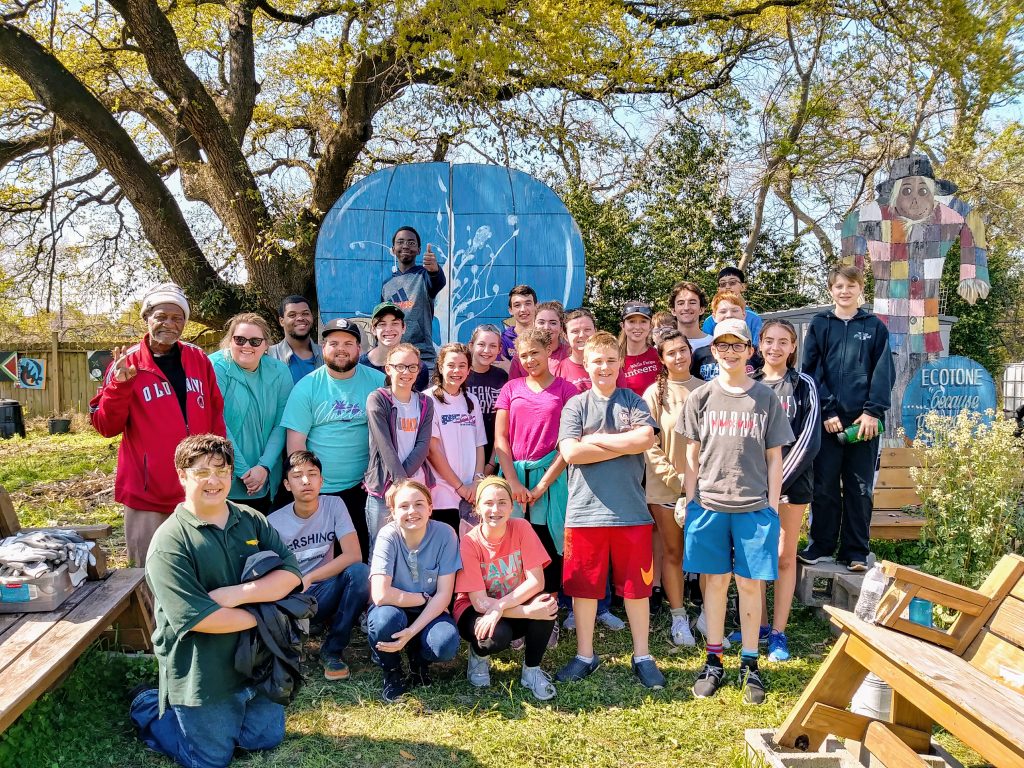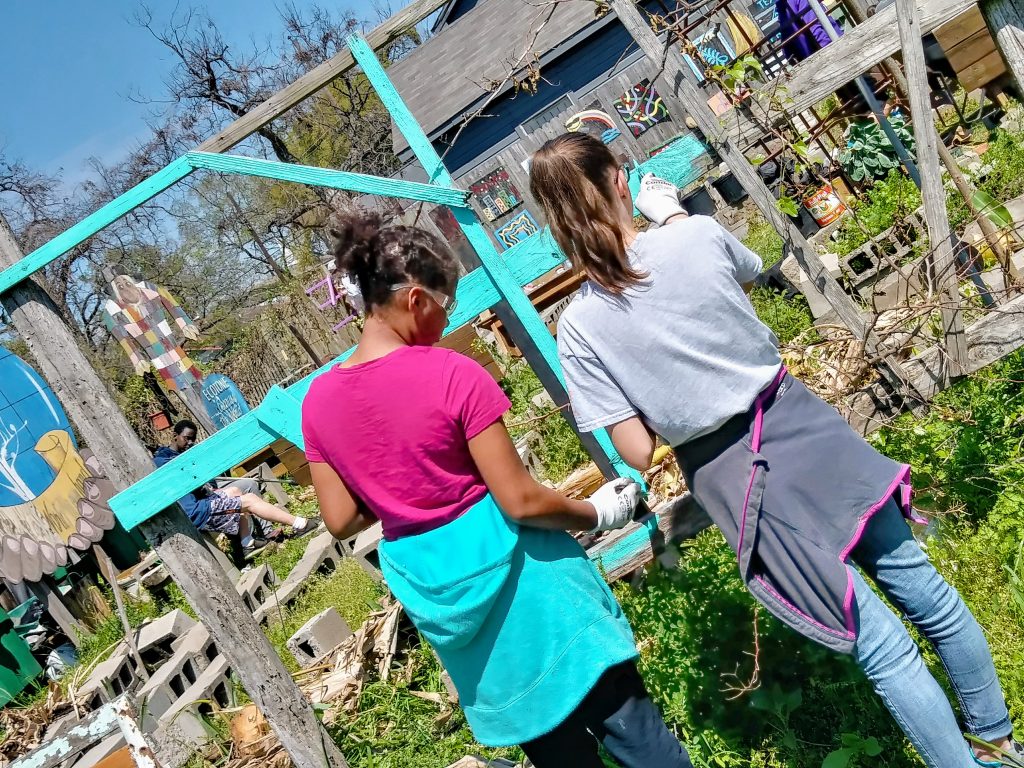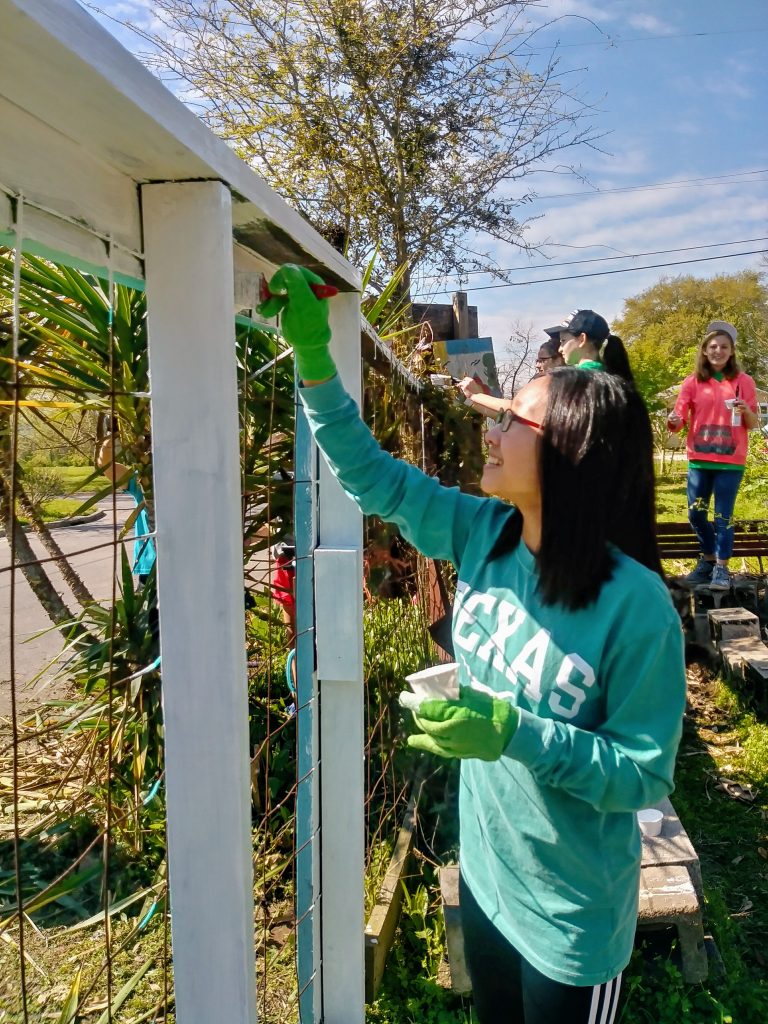 Students from Sagemont Church in Pearland, TX took our spring clean push by storm, scouring the land for trash removal, mowing the grass, weed eating, pruning trees and painting trellis and fence. They put a real dent in the outcome and we enjoyed them so much!  We hope they will join us again next year.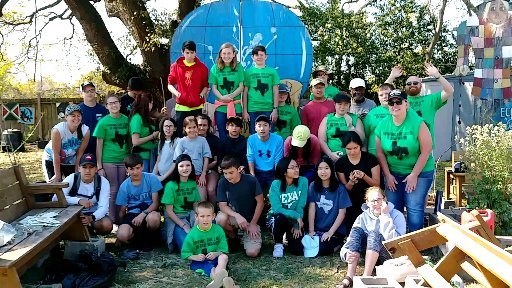 Students from two different churches prove that "teamwork makes the dream work!"  And that no matter where you're from, taking advantage of opportunities to work together and collaborate on ideas and execution will always serve the greater good!
Students from Bannockburn Baptist Church in Austin, Texas brought their enthusiasm and "can do" spirit to our garden as they made quick work of fresh coat painting the fences, cleaning and prepping garden beds and planting new spring seeds.
Students from New London Baptist Church in London, TX are a returning group to the St. Charles Street Urban Community Garden's Annual "Spring Break Spring Clean Garden Fling."  We were very excited to see this group return as we've "grown attached" to their outstanding and cheerful leaders, and most certainly the students, who shared wonderful stories of how they were transformed and activated after their experience with us last year!  It was a perfect day and we were blessed to have gorgeous weather!  And this year we got to bonfire burn organic garden debris in the fire pit they build last year!   We look forward to seeing them next year too!