Workshops & Lectures

WORKSHOP SERIES:
Small Bed Gardening: For small spaces and first-time gardeners
Instruction and tips on how to design and construct a garden bed for small spaces.
Information and examples of raised bed gardens, vertical and trellis gardens, container and bag gardens will be discussed.
Discussion on soil preparation, seed/plant selection, composting, garden maintenance, pest control, and ecological sustainability.
Highly recommended for first-time gardeners or those with restricted living space.
Instructor: Libby Culpepper, Master  Gardener
URBAN AGRICULTURE ADVOCACY:
Seizing opportunities to connect with Urban Populations (community residents, schools, religious congregations, social clubs etc.) and interested Stakeholders advocating the value of urban gardening and development of sustainable urban communities.
Creating Awareness Campaigns to effect this conscience development of sustainable urban communities.
Conducting Cooking Demonstrations to encourage the practical appliations of healthy food planning in two steps:  home grown  and  home cooked benefits.
LECTURES:
Career Day Lectures: "How Sustainable Are You In Your Plan For The Future?"
[attended by Houston Academy for International Studies Students @ HAIS]
Chef conducts Lunch and Learn Lecture:  "Developing a Comprehensive Community Sustainability Model"
[attended by University of Houston Doctoral Program Students @ ECO Market Cafe]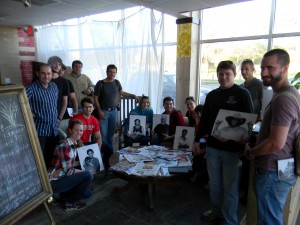 Talk and Tour:  "Embracing Sustainable Construction and Design in Urban Areas in Need of  Redevelopment and Restoration"
[attended by University of Louisiana Lafayette – Architectural Students @ ECO Market Cafe]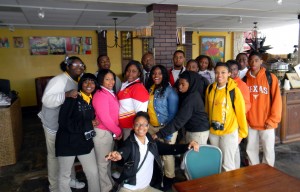 Talk and Tour:  "Eye on Third Ward:  Documenting the Need for Sustainability in Third Ward.  What Do We See What Do We Need?"
[attended by Jack Yates High School's Photography Club @ ECO Market Cafe]
Talk and Tour: "ECOTONE:  St. Charles Street Urban Community Garden"
[attended by New Life Church's Youth Ministry (on Spring Break)  from Woodbury, Minnesota @ St. Charles Street Urban Community Garden]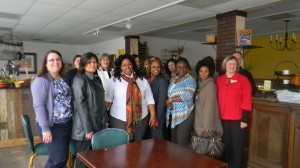 Talk and Tour:  "ECOTONE a Comprehensive Community Sustainability Model"
[attended by Texas Women's University Nursing Students @ ECO Market Cafe]