Located in the heart of Historic Third Ward – at 3616 St. Charles Street   Houston, TX 77004 in a historically African American residential area of Houston currently suffering from much needed redevelopment and revitalization.
This Urban Community Garden was built in cooperation with the City of Houston's Urban Garden Program and their agreement to lease a blighted parcel of land to be revitalized for the purpose that we have actualized.  The City of Houston's sole role in the success of this project was only to donated the land.  It was the responsibility of ECOTONE to clear, clean and develop our model, programming and funding independently.  We made the transformation as pictured above within an 8 month time frame, breaking ground on this project in the November 2009.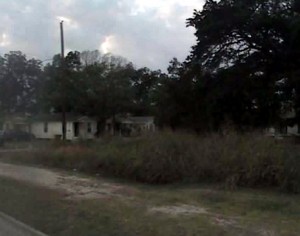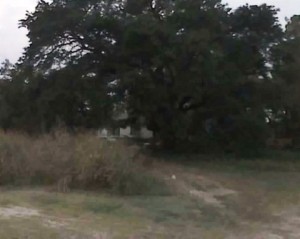 (see "Before" pictures above taken in 2009)
If you build it will they community come?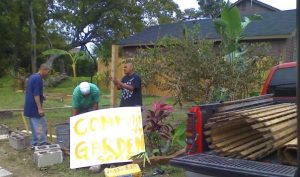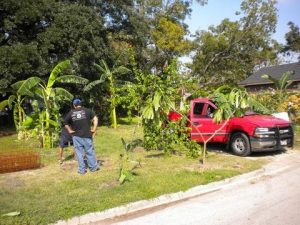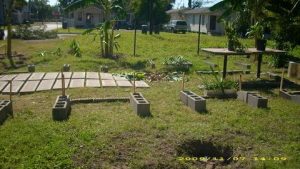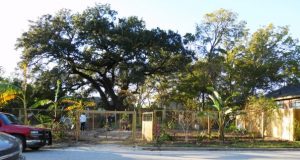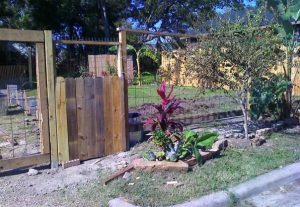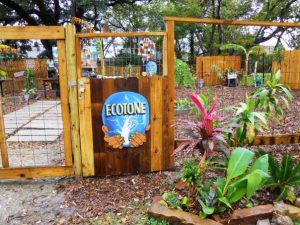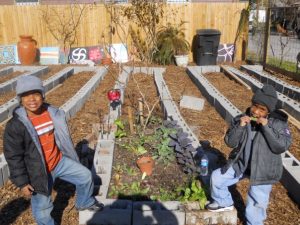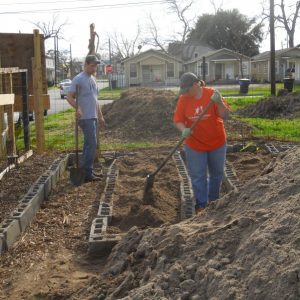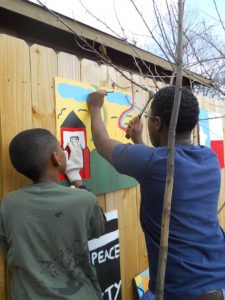 We approached our third planting season with the coming of Spring 2011 and successfully cultivated a myriad of culturally diverse produce as a direct result of the generous donations of our valued partner Botanical Interests  www.botanicalinterests.com  located in Colorado who donated seeds many of which are certified organic.
This site, while only one year old (on December 1, 2010)  has already served its purpose and the surrounding community well as we have hosted  many groups, students, community residence, religious congregations, and area garden clubs by providing an opportunity for community service and hands-on interactivity and education as it relates to all of the aspects of  cultivating urban agriculture, small space gardening and overall community sustainability (i.e.– recycling, rain water harvesting, composting, etc.)
2016 Re-Design Plan Underway:
Taking hold of all of the information we gathered from years past, after six years of community building, trials and triumphs, we moved forward with our plan to re-design and re-purpose our abundantly successful outdoor classroom.   Ushering our new Micro Orchard design into full effect, we split the garden in half to make it happen and in doing so opened "the gate" to document the answers to questions surrounding the desire to know how much land is needed to develop a fruitful orchard in an urban environment on a relatively small plot of land (given typical orchard land demands and layouts).